The Axial Spondyloarthritis International Federation (ASIF) is launching a Global Delay to Diagnosis Report this week. The Executive Director of the CSA has actively participated in this project over the course of the past year. The Delay to Diagnosis Global Burden Statement brought organizations from around the world to come together to address the lengthy time to diagnosis that is experienced globally.
In the fall 2020 we held a virtual session with member countries to learn about the delays, challenges, best practices etc. We then created a report on what we learned and are launching this week.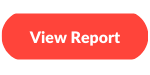 If you are interested in attending the global launch session this week, please register.