Monday Jun 28, 2021
Time: 07:00 pm - 09:00 pm
The Canadian Spondylitis Association is holding its Annual General Meeting on Monday June 28 @ 7:00pm EDT via live webcast/telephone.  As per the by-laws we are required to notify our membership of the date and time. 
Click here for the list of nominees standing for election.
If you are available to join the AGM virtually, register here.  The minutes from the AGM last year will be sent to you on Friday June 25 by email.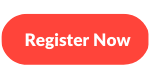 If you have any questions, please email execdirector@spondylitis.ca
 We welcome and encourage all members to attend!!
AGENDA
Approval of the Minutes of the Annual General Meeting held on August 17, 2020.




2020 Overview




Treasurer's Report and Approval of the Financial Statements for the year-ended March 31, 2021.

Resolution to waive the appointment of a Public Accountant.

Election of Directors




Motion to close AGM
—————————————————————————————————————————
If you are not available to attend, please complete the proxy and return it to signed to the CSA no later than 6:00pm ET Monday June 28 at info@spondylitis.ca