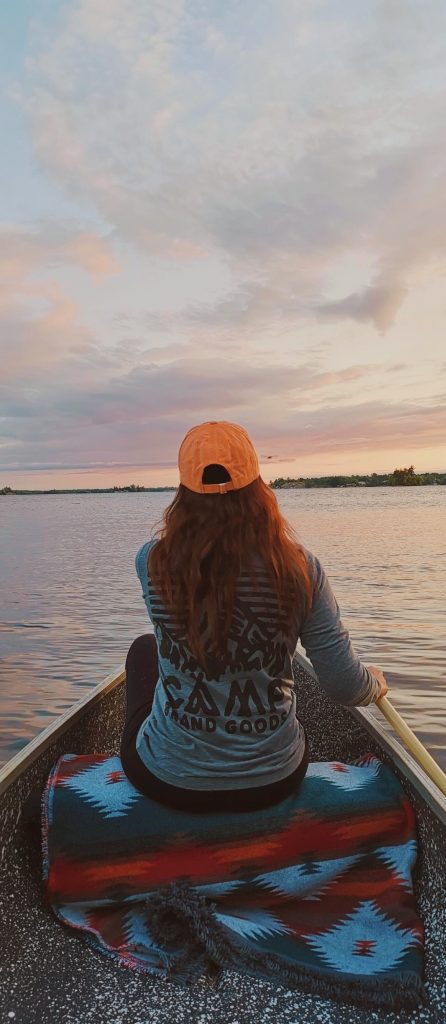 My name is Jen and I live in Northeastern Ontario. I am currently 26 years of age and have been diagnosed with two forms of inflammatory arthritis: undifferentiated connective tissue disease and axial spondyloarthropathy with peripheral involvement.
It was towards the end of my first year of university, in March of 2012, when I noticed stiffness and pain in my left wrist. I was 19 years of age at the time, a full-time student and living in my own apartment off-campus. As months went by, other symptoms surfaced. Soon enough, as a result of joint pain, stiffness and inflammation in my lower back, hips, knees, wrist and fingers, I found myself no longer being able to turn door knobs, walk up a flight of stairs or stand in the city bus. I spent most of my "days off" from school at the hospital for medical testing and procedures, or the emergency room and clinics due to new symptoms suddenly appearing. My body was constantly "fighting" something, with swollen tonsils and lymph nodes, rashes, nausea and vomiting, organ inflammation and more. Somehow, I pushed through; I attended classes and submitted assignments, with some flexibility, thanks to certain professors who were clearly able to see that I was struggling.
The university physician was extremely helpful. She ran a lot of medical tests which confirmed elevated inflammation in the body and abnormal urinalysis results. The medical tests completed during my visits at the emergency room also confirmed issues with internal and external organs, such as the spleen, skin and kidneys. I was referred to a local nephrologist and an urologist at the time. Due to the fact that our local rheumatologist is overwhelmed with referrals from patients in the Northeast, I was referred out of town, approximately four hours away. Two years after symptoms started, in March of 2014, I travelled to meet with my rheumatologist for the first time. He started treatments immediately and ordered many more medical tests to help diagnose. A few months later, in September of 2014, I was diagnosed with undifferentiated connective tissue disease, a systemic autoimmune disease.
For quite some time, treatments were on a trial and error basis. The road to finding the right treatment plan is continuous, but fortunately, I felt well supported and looked after by my university physician, rheumatologist and registered nurse. After writing papers and assignments in hospital waiting-rooms and slowly making my way across campus despite the pain in my joints, in June of 2015, I received my Honours Bachelor of Social Work Degree and soon after became a Registered Social Worker. I then pursued my studies further and started grad school, as a full-time student once again. During this time, I had the privilege of working part-time from home and casually on an on-call basis out in the community which allowed me to better navigate and balance my health, career and education.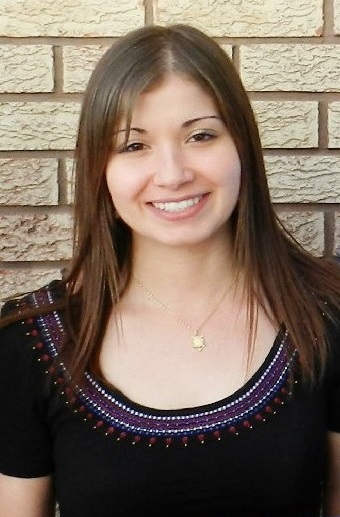 With time, my symptoms progressed and increasingly had more of an impact on my mobility. For example, wrist and lower back pain, stiffness and inflammation sometimes made it impossible for me to put my socks on. Some symptoms appeared to be under control with the help of some treatments, but others worsened. I began having more issues with my SI joints, hips, jaw, sternum/ribs, ankles, shoulders and neck. With more investigation, in March of 2016, my rheumatologist diagnosed me with axial spondyloarthropathy with peripheral involvement, an inflammatory rheumatic disease.
Soon after this diagnosis, I began further treatments, made appointments with other healthcare professionals (physiotherapist and massage therapist), and was referred to other specialists (dermatologist and gastroenterologist) to explore certain organ implications. This meant that a lot of my "days off" from work and school were dedicated to medical appointments, recovering from treatments or getting regular medical testing done. With some time, I became accustomed to this lifestyle and luckily, with time and patience, I was able to find a good treatment plan for me.
During grad school, I completed a thesis on the Psychosocial Experience of Arthritis as Lived by Young Post-Secondary Students in Northeastern Ontario in order to help raise awareness. I used the technique Photovoice, which meant that participants shared photographs of their experience living with arthritis. This allowed me and the general public to view things from their perspective. This study actually led to the creation of an online support group on Facebook, in August of 2017, for young adults in Ontario living with all forms of arthritis. The group has grown significantly since then. I feel proud knowing that my research and the online support group has been a help to many in the arthritis community! After completing my courses and thesis, in May of 2018, I received my Master of Social Work Degree with a specialization in medical social work.
During the last few years, I have been working in the healthcare and education field of social work. I have mostly been working part-time in the community and part-time from home in order to manage my health, treatments and regular appointments. I had to come to terms with the fact that in order to be happy and as healthy as I can be, I needed to accept that my career and lifestyle would not be the same as some of my "healthy" peers. For the longest time, I thought I'd be working full-time out in the community, but that wasn't feasible for me because in between any sort of activity, I need time to rest in order to function. Despite the adjustment with my work-schedule, my light-weight work lanyard is still enough to cause excruciating neck pain and inflammation. However, I have been fortunate enough to have very encouraging and supportive employers throughout my career thus far. With time and experience living with these conditions, I was able to discover and respect my personal limits, learn to live with unpredictability on a daily basis, while still being able to plan ahead in order to manage all of my responsibilities. I am consistently trying to be mindful of what is happening in my environment, mind, body and soul in order to make conscious choices and decisions in my life.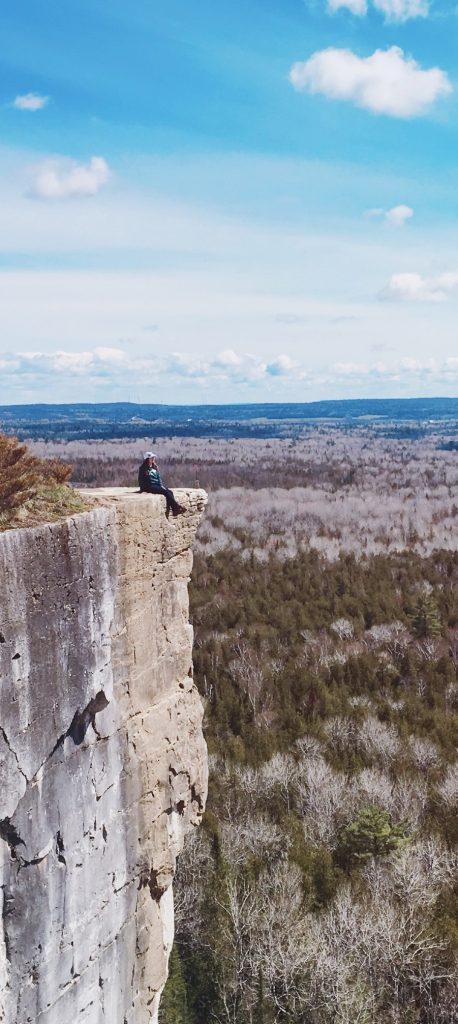 For the last year or two, one of my personal goals has been to explore Ontario's natural wonders, while I still physically am able to. One of the greatest feeling is being at the top of a cliff/mountain and knowing that, despite living with debilitating conditions for the last eight years, I still made it this far. I feel blessed to have a very helpful medical team and a treatment plan that currently works in my favor, for the most part; supportive family and friends; and a career, education and helpful employers that allow me to work with accommodations and with a flexible schedule. It's important to know that treatments do not come without downfalls; however the benefits outweigh the risks, for me, at this time in my life. All of these components, together, are allowing me to have a greater quality of life and are letting me be the best version of myself; despite living with what many would say is "an old person's disease".

This story is a part of an ongoing feature on Young Adults, as part of our Arthritis Awareness Month. Read more stories here.